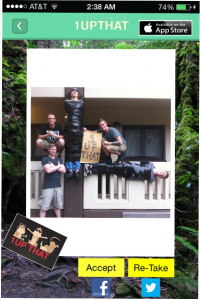 The 1UPTHAT App was designed by former U.S. Air Force Security Forces "Defender" Dan Taylor.
The 1UPTHAT App which is currently available on the Apple App Store is an interactive game that you play with your Facebook friends.
What makes this game the game to download is everyone likes a challenge.
You pick friends to be on teams to complete a list of challenges which are completed by taking a photo or video of you completing the challenge. Each challenge completed awards you points.  The winner is the team with the most points at the end of the game and you decide how long the game will last.
if you don't like a challenge before the game starts, you can use a bomb to destroy the challenge and it will give you three new challenges to pick from to replace the challenge you didn't like.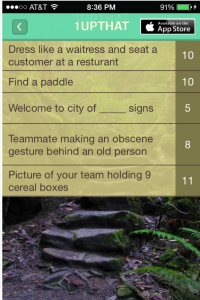 If you want to get creative you can use the in-app purchase to create your own challenges and assign your own point values to them.
A little about me (Dan Taylor):
I was assigned to the 2nd SFS squadron at Barksdale AFB, Louisiana from Aug 2001 until June 2005. My time there I was a Response Force Member, An Armorer and even served as the Assistant NCOIC of the Base Honor Guard for a year.
From June 2005 until June 2006 I was assigned to the 51st Security Forces Squadron, Osan Air Base, Republic of Korea were I was a desk sergeant.
From June 2006 until Nov 2009 I was assigned to the 375th Security Forces Squadron, Scott AFB, IL. Were there I was an Electronic Security Systems Operator, an Alarm Monitor and Desk Sergeant. From Scott AFB I deployed to Ali Al Salem Ab, Kuwait in 2007 for a 6 month deployment. While on the deployment I provided fly away security to Senators McCain and Gramham in to Iraq. In 2008 I volunteered for a 1 year deployment to Iraq were I was part of the 732 ESFS, Forward Operating Base Falcon, Iraq, DET 3 Police Transition Team. Were we went outside the wire daily to assist and train the Iraq police.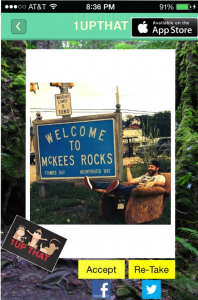 Nov 2009 until Nov 2010 I was assigned to the Joint Security Forces, 612th Air Base, Joint a Task Force Bravo, Soto Cano Air Base Honduras. Were I served as the JSF desk sergeant.
Nov 2010 until Nov 2012 I was assigned to the 569th US Forces Police Squadron, Vogelweh Germany. Were I held the positions of desk sergeant and Flight Chief. As FC I was in control/directed 75 US Air Force, US Army, and German National Security Forces personnel executing air provost and security operations throughout the 1,150 square mile Kaiserslautern Military community. I also deployed in that time to Al Dhafra Air Base, UAE.
Nov 2012 until July 2014 I was assigned to the 48th Security Forces Squadron RAF Lakenheath, England were I held the positions Assistant Flight Chief and NCOIC of Training.
Now I have separated from the military and just got my first app into the Apple App Store and I am currently working on 3 other apps at this time as well as a website called www.60secondvent.com
The website is a site were people go on and up load 60 second or less videos of rants or vents.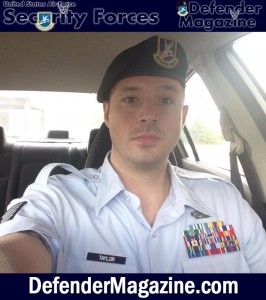 ~